By Jill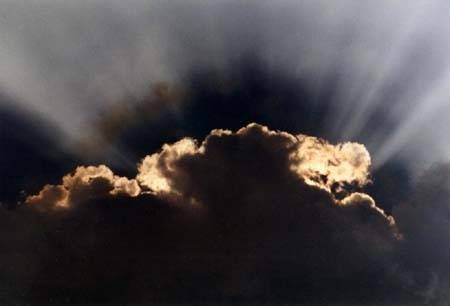 James Hansen provides an eloquent statement of a problem that is critical to humanity. This may help you talk to reasonable people who have heard too much from the disinformation machine and not enough from the science community.
Climate change is real, it's man made, and it's a threat to the environment that supports human life. Dr. James Hansen, probably the preeminent climatologist in the United States, has made a statement to that effect in his article "Cowards in Our Democracies: Part I".
The threat of human-made climate change and the urgency of reducing fossil fuel emissions have become increasingly clear to the scientific community during the past few years. Yet, at the same time, the public seems to have become less certain about the situation. Indeed, many people have begun to wonder whether the climate threat has been concocted or exaggerated.
Public doubt about the science is not an accident. People profiting from business-as-usual fossil fuel use are waging a campaign to discredit the science. Their campaign is effective because the profiteers have learned how to manipulate democracies for their advantage.

In a formal witness statement, Dr. Hansen has said,
Global warming due to human-made gases, mainly CO2, is already 0.8°C and deleterious climate impacts are growing worldwide. More warming is "in the pipeline" because Earth is out of energy balance, with absorbed solar energy exceeding planetary heat radiation. Maintaining a climate that resembles the Holocene, the world of stable shorelines in which civilization developed, requires rapidly reducing fossil fuel CO2 emissions. Such a scenario is economically sensible and has multiple benefits for humanity and other species. Yet fossil fuel extraction is expanding, including highly carbon-intensive sources that can push the climate system beyond tipping points such that amplifying feedbacks drive further climate change that is practically out of humanity's control. This situation raises profound moral issues as young people, future generations, and nature, with no possibility of protecting their future well-being, will bear the principal consequences of actions and inactions of today's adults. (Emphasis is the author's.)
On the other hand, not maintaining a climate that resembles the Holocene means a rising sea level – destroying some coastal communities, causing more frequent extreme weather events (think hurricanes and tornados), and causing more droughts in inland areas as well as areas that depend on glacier melt for their water supply, to name just a few of the consequences.
We need to address this problem immediately.
Phase out of fossil fuel emissions is urgent. CO2 from fossil fuel use stays in the surface climate system for millennia. Failure to phase out emissions rapidly will leave young people and future generations with an enormous clean-up job. The task of extracting CO2 from the air is so great that success is uncertain at best, raising the likelihood of a spiral into climate catastrophes and efforts to "geo-engineer" restoration of planetary energy balance.
And it won't be easy. We're up against a massive disinformation campaign.
A broad public outcry may seem implausible given the enormous resources of the fossil fuel industry, which allows indoctrination of the public with the industry's perspective. The merits of coal, of oil from tar sands and the deep ocean, of gas from hydrofracking are repeatedly extolled, all of these supposedly to be acquired with utmost care of the environment. Potential climate concerns are addressed by discrediting climate science and scientists, including use of character assassination and every negative campaign trick that they have learned.
We must see that the Earth is preserved in liveable condition for future generations. And the first step in doing that is to spread the word about climate change.
Tweet This Post