Martin Hickman
July 24, 2012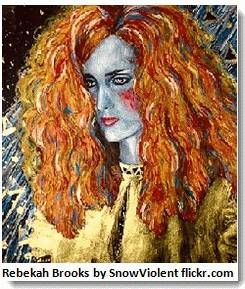 Two of Rupert Murdoch's former editors, Rebekah Brooks and Andy Coulson, are being charged with conspiring to hack the phone of the missing schoolgirl Milly Dowler.
In all seven senior News of the World journalists are being charged with conspiring to intercept the voicemails of a total of 600 victims, the Crown Prosecution announced today.
Glenn Mulcaire, the paper's private detective, will also face charges in relation four victims including the former Home Secretary Charles Clarke and TV cook Delia Smith.
They are the first charges for phone hacking to be brought for six years, since 2006 when the News of the World royal editor, Clive Goodman, was prosecuted for hacking the phones of three royal aides.
Tweet This Post