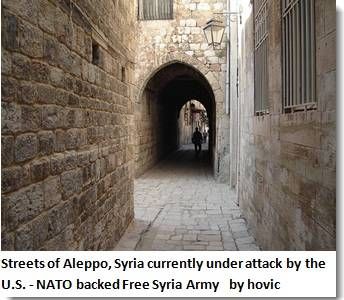 McCatchy Newspapers broke the code of silence and featured atrocities committed by the Syrian rebels. Even though the rebels are attacking the Syrian state, an act of terror in and of itself, the Western media has focused on acts by the government of Syria. UN and NGO rebel cheerleaders for the invasion by proxy are backing off somewhat.   UN Secretary General Moon seemed to chastise the rebels for their wanton violence (see full McClatchy article) and Amnesty International provided a belated caution about rebel violence.
I the last few days, Russia offered Syria fuel in exchange for crude oil.  China announced continued backing for the Syrian regime.  India helped stop another United Arab League pro rebel resolution.  Israel is concerned about al Qaeda terror attacks originating from the ranks of the rebels in Syria. Most pertinent for we the people is the speculation that the president is trying to get President Erdogan of Syria to deliver the beat down necessary for the current regime.
This week, watch as the U.S. corporate media conflates sovereign rights for self defense with "a massacre" as the Syrian Army recovers its second city, Aleppo.  Should the Syrian government reward the rebel invasion by simply giving them the city?
Accounts of Syria rebels executing prisoners raise new human rights concerns

Friday, August 3, 2012″WASHINGTON — Syrian insurgents fighting to unseat President Bashar Assad face a growing list of accusations that they've carried out executions and torture, muddying the Western narrative of a heroic resistance force struggling against a vicious regime.The issue of rebel conduct has come to the forefront this month largely because of a video posted online showing the aftermath of apparent executions of pro-Assad militiamen during the rebels' capture of an intelligence center in Aleppo, Syria's largest city. Read the rest of this entry »
Tweet This Post