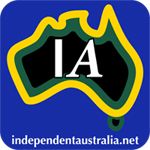 News Corporation's British Conservative subsidiary
The evidence from the Leveson Inquiry is clear, senior figures in the British Conservative Party assisted Rupert Murdoch in his bid to take majority ownership of UK pay TV network BSkyB. Michael Collins reports.
Ironically, to fend off the intense attacks on Hunt after the testimony of Rupert and James Murdoch in mid-April, PM Cameron suggested that the Leveson Inquiry would be the forum that would best judge Culture Secretary Jeremy Hunt's suitability for office.
That judgment is clear — Hunt did act as an agent for News Corp.
Tweet This Post