By Joseph Trento, on December 13th, 2011
National Security News Service | Creative Commons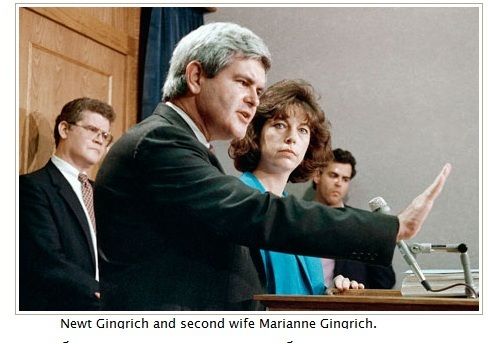 On October 5, Sarkis Soghanalian, once the world's largest private arms dealer, died at 82. He had sold weapons to scores of dictators including Saddam Hussein, and he took many secrets with him to his grave. But one secret he did not take involves Newt Gingrich when he was Speaker of the U.S. House of Representatives.  DCBureau has learned that Gingrich was at the center of a U.S. Justice Department criminal investigation in the late 1990s for a scheme to shake down the arms dealer for a $10 million bribe in exchange for Gingrich using his influence as Speaker to get the Iraq arms embargo lifted so Soghanalian could collect $54 million from Saddam Hussein's regime for weapons he had delivered during the Iran-Iraq War.
Soghanalian was an FBI informant and was responsible for launching one of the most sensitive and secret investigations in FBI history involving the former Speaker and his second wife. According to Marianne Gingrich, it took the direct intervention of then FBI Director Louis J. Freeh to "get the investigation called off." Freeh did not return emails and telephone calls for comment.
A convicted felon with a long history of working with United States intelligence, Soghanalian cooperated with the FBI in the two-year investigation which included secretly taping emissaries with connections to Newt and Marianne Gingrich. The cast of characters include personalities no Hollywood screenwriter could invent. One participant was involved in the Florida SunCruz scandal that resulted in the gangland-style killing of one of the cruise lines owners.  Another was a used Rolls Royce salesman who pretended to be part of the international arms trade. A third was a penny stock promoter.

Tweet This Post